Intake Forms
Custom Patient Questionnaires
Automate update of demographics, insurance, past speech therapy, medications, and allergies. Information automatically updates the note to save time. Electronic consent signing ensures compliance.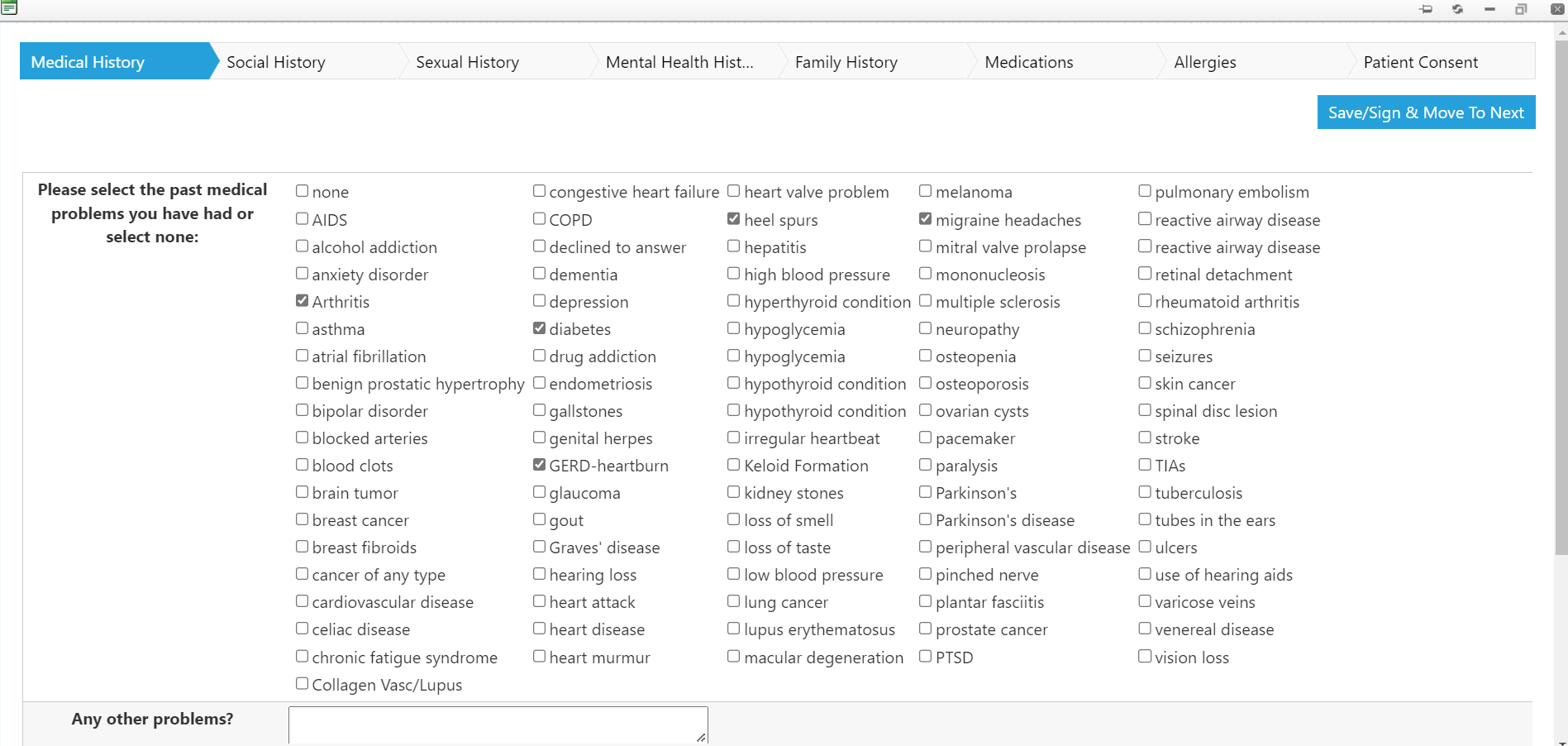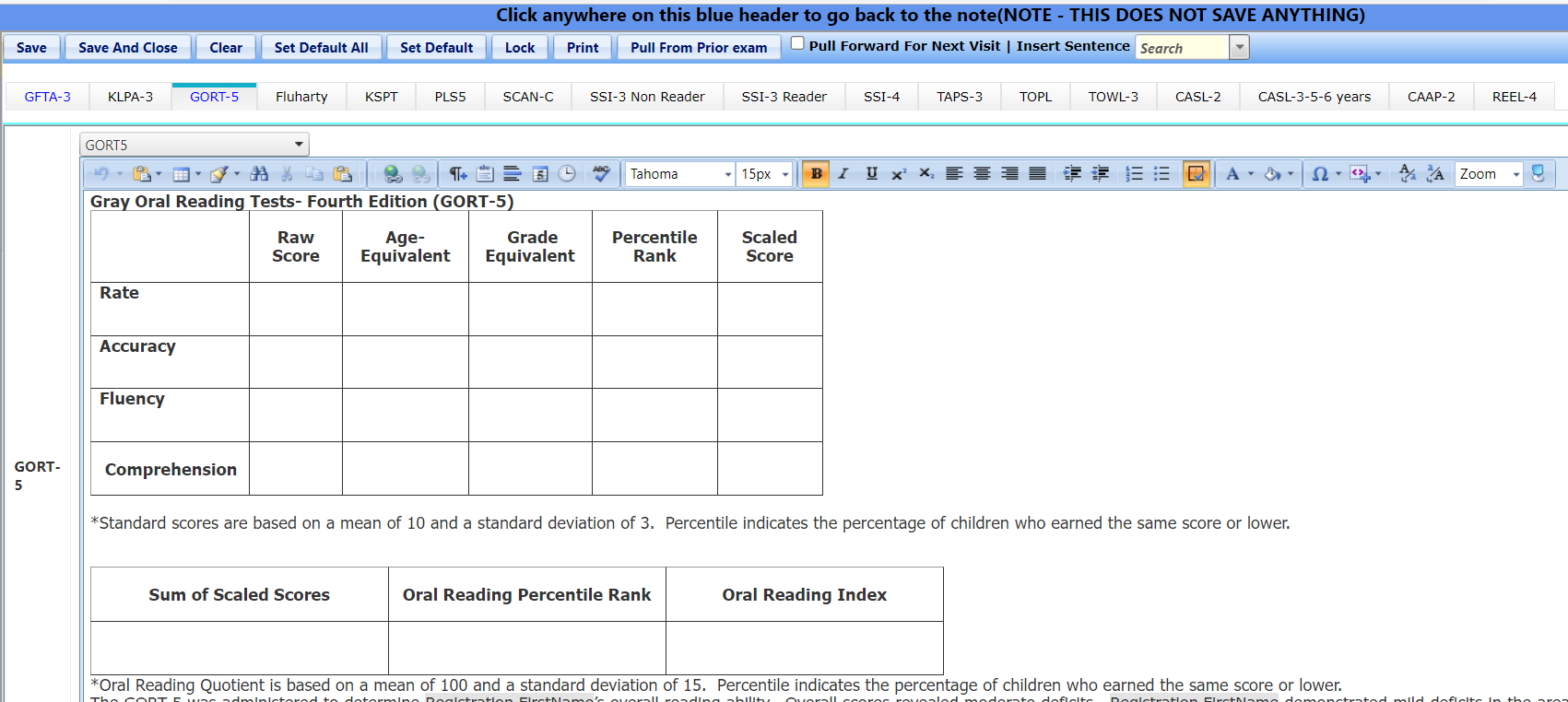 Standardized Speech Tests
Speech Evaulations
Evaluate patient speech aptitude with over 9 different speech tests that can be customized to speed the evaluation process.
Custom Tables
Set Long and Short Term Goals
Easily document long and short term goals. Macro in defaulting text. Manage goal status from visit to visit.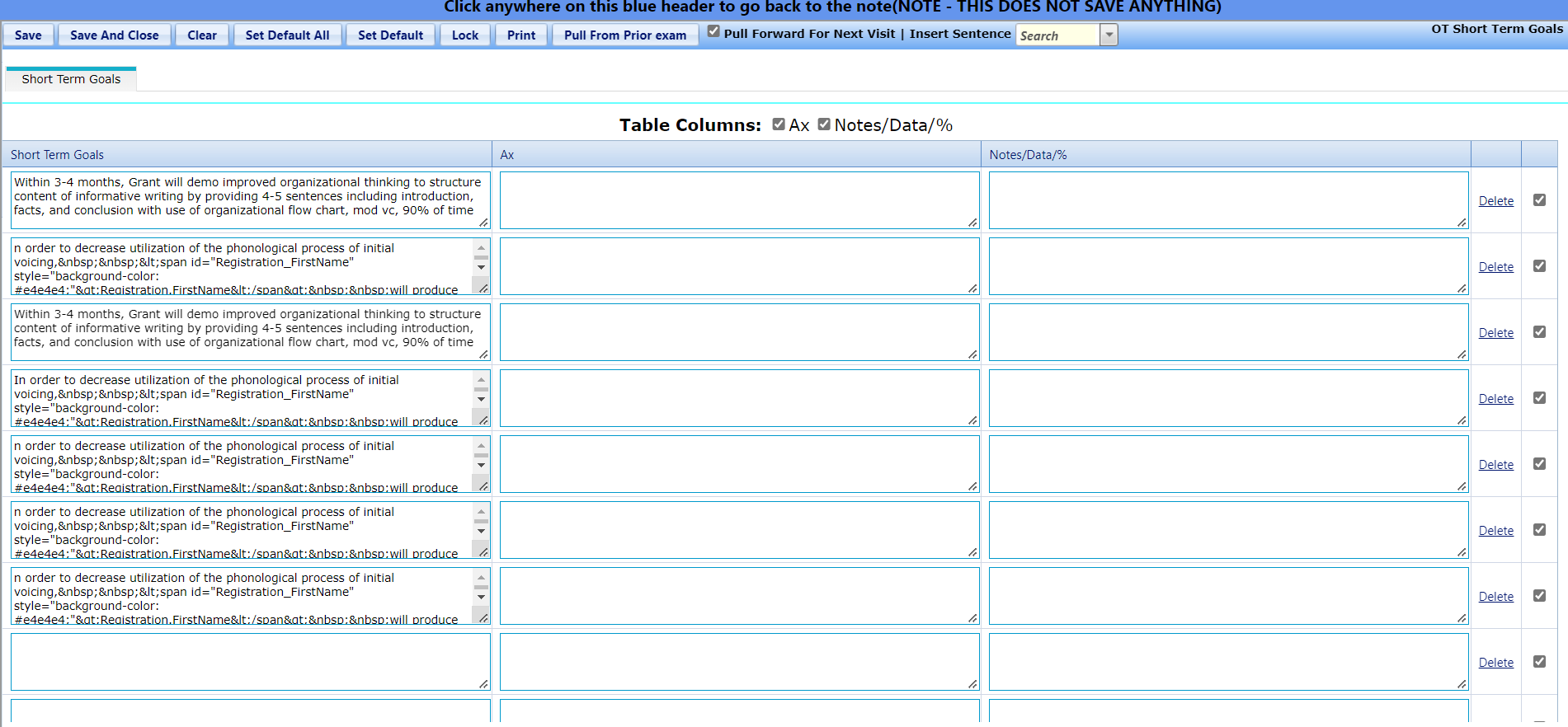 Electronic Signature
Text a Physician Consent
Once the evaluation or re-evaluation is signed, once click allow the note to be select with a text or email link so that a referring physician can sign it on their one. The signature is automatically added to the note and an alert is sent to the therapist.