Electronic Intake
Custom Forms & Consents
Web, mobile or in office intake demographics, insurance, medical history, and problems, medications. Sign consents.
Get Started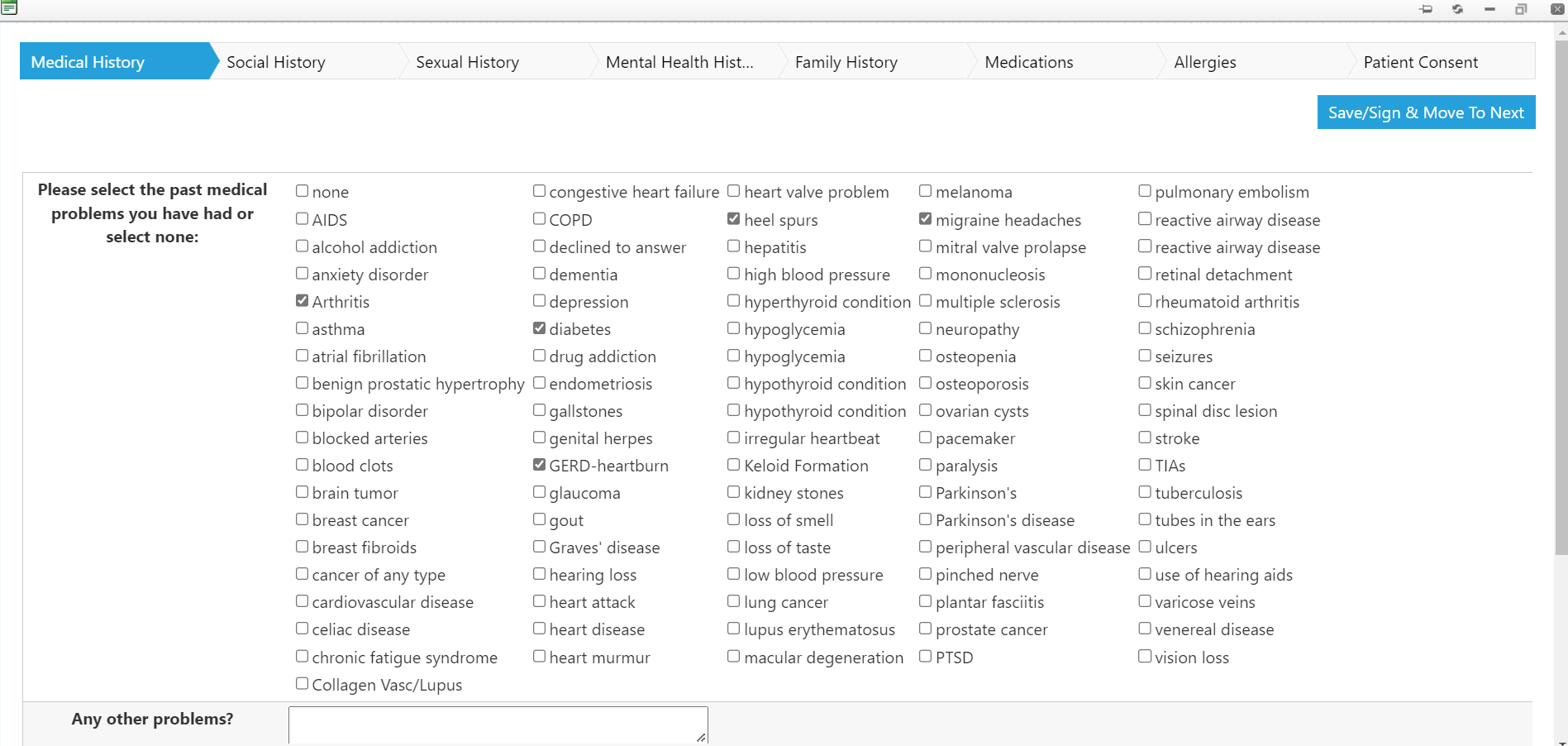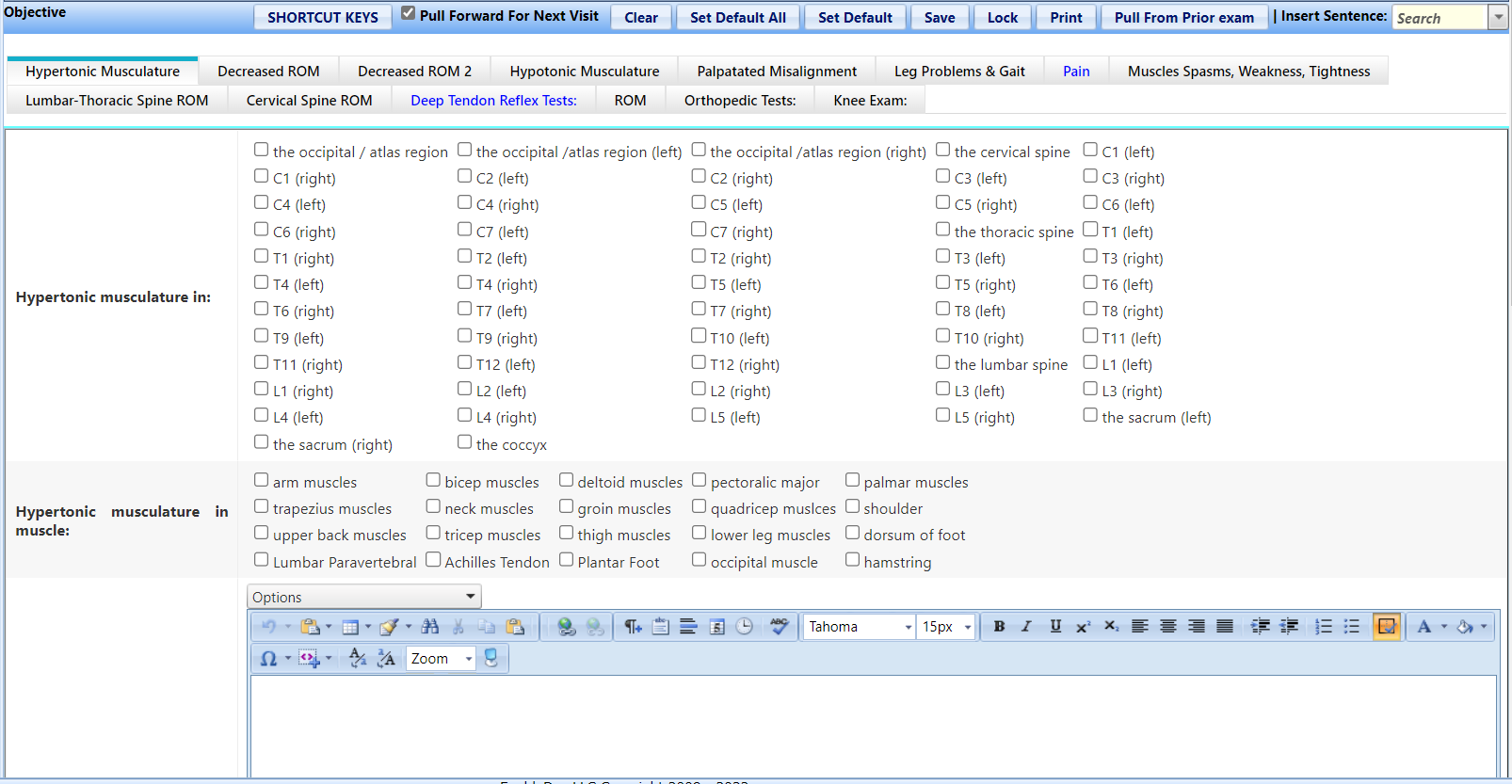 Custom Templates & Tables
Quick Entry and Updates
Add exam, adjustments and treatments quickly. Make changes from prior visits without having to re-enter all the information.
Learn More
Treatment & Service Entry
Automate Billing & Fax to Referring
Select treatment and services provided automates adding codes to the superbill. Sign the note, finalize superbill and fax to referring all in one step.