Manage family care in office or remote with automated check in, quick notes, fast prescribes & labs, wellness management, and daily health app.
Online Appointment & Check in Forms
Advanced calendar allows patients to request appointments online, reminds of appointments, notifies on arrival, checks in, complete forms and sign consents.
Bill as you document
Diagnosis and billing codes are added during the documentation process and then can be reviewed and sent. The entire payment process is tracked on one screen. Credit card processing also built-in.
Quick Notes, Orders & Prescriptions
As data pulls into the note, templates are in line so no popups and faster documentation. Plansets order labs, prescriptions, enter diagnosis and services and complete care plans.
Televisits, Secure chat, & messaging
Remote patient care is built-in with televisits and reminders. Text and chat with patients or secure message with them any time.
Web and mobile appointments
Patients book online
Patients book appointments from your website or mobile app. System prevents double booking.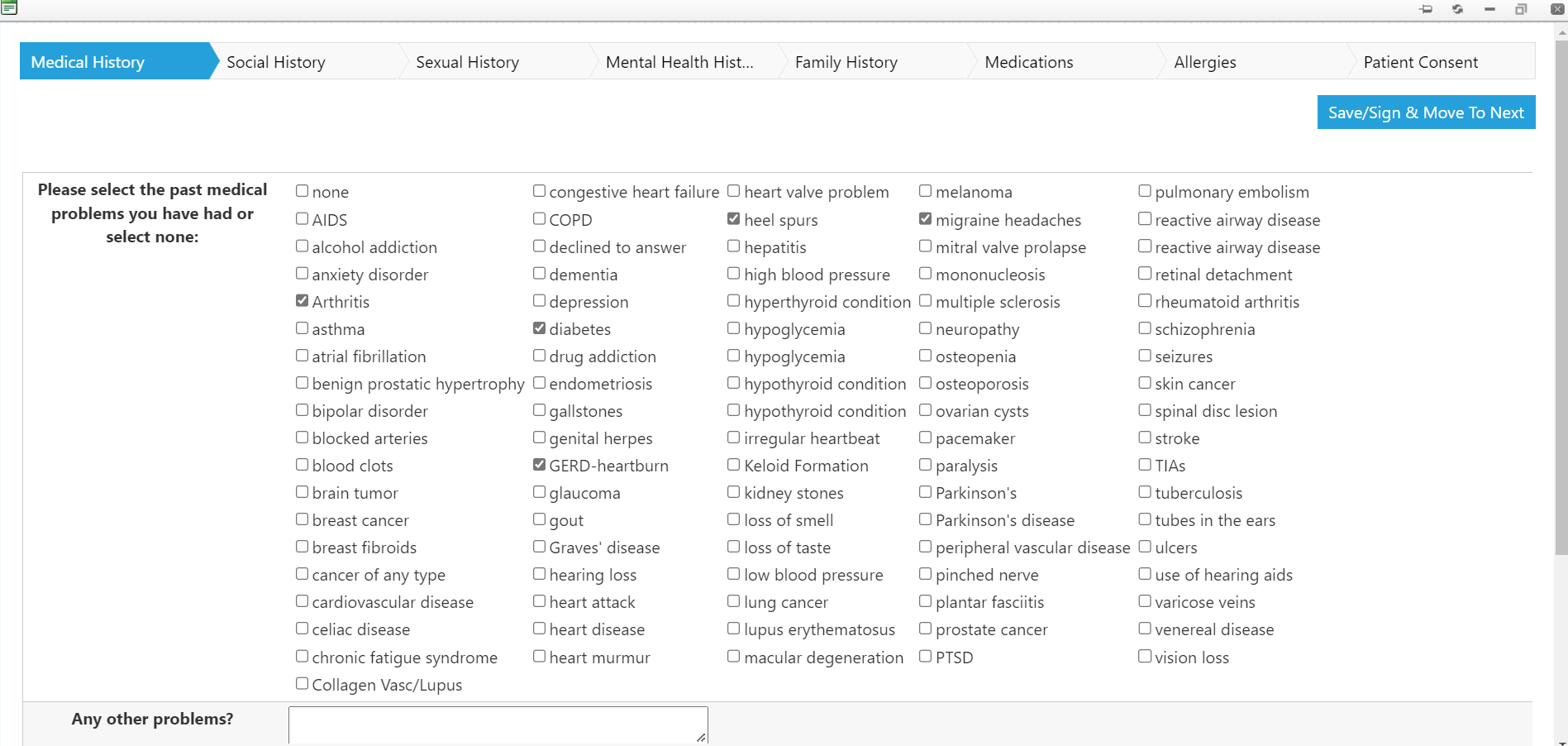 Electronic Intake
Automate Clinical Forms & Consents
Customize information collected from patients by visit type. Capture demographics, insurance, medical history, problems, medications, allergies, and automatically build the note. Consents are customized and electronic.
Family Practice Templates & Speech Rec
Fast Documentation
Document quickly with plansets, custom templates, decision support, wellness management, immunization chart and procedures. Use speech recognition or type on demand.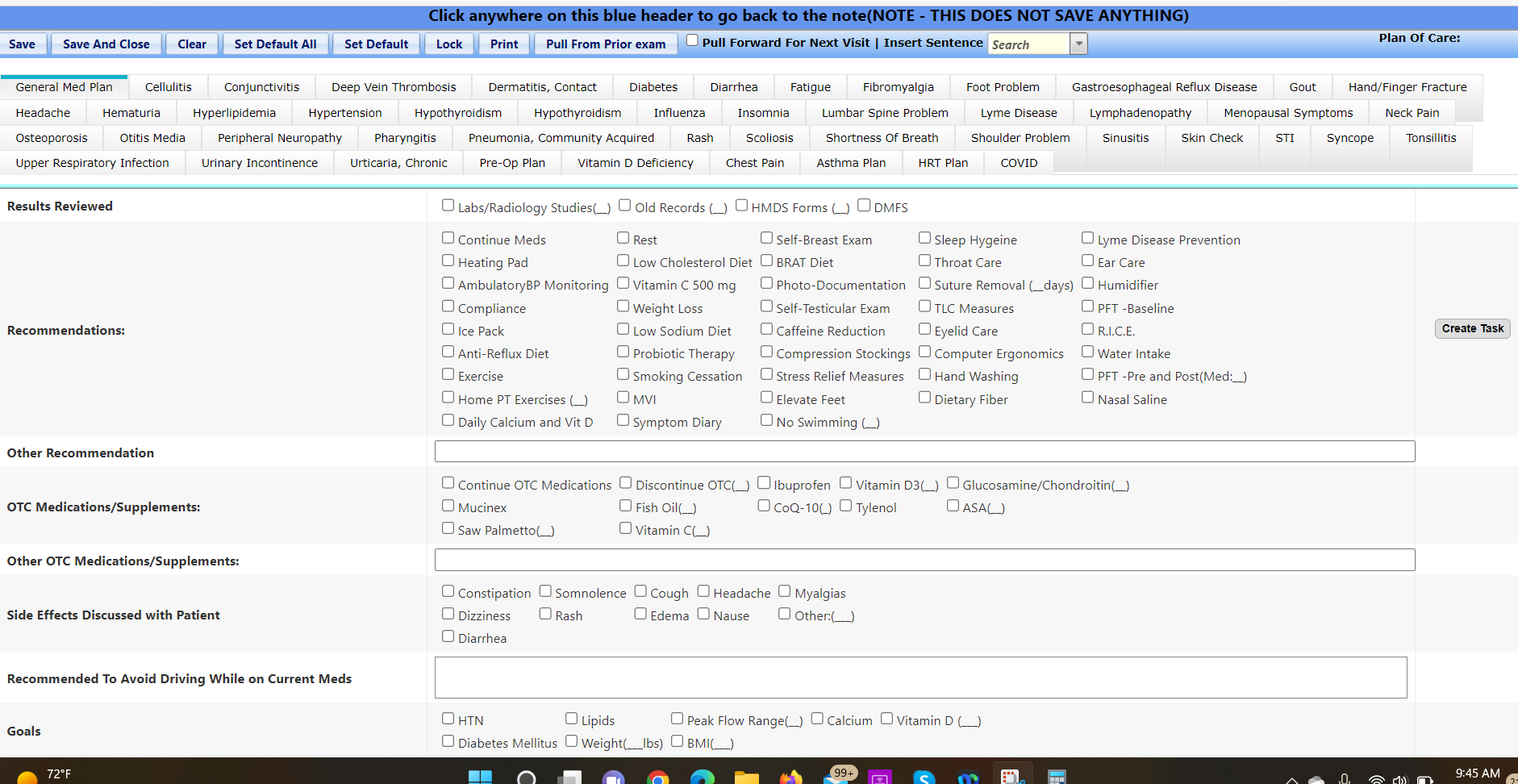 Manage and Send Immunization
Patient Immunization Needs and Given
Manage and send immunization for patients. View a list of immunizations needed. Track dispensed immunizations and stock.Automatically add to the note.

Lab and Radiology Orders and Results
Bi-Directional Labs & Radiology
Order labs electronically or in house and receive or enter results. Order radiology tests and receive diagnostic results and images. Automatically add the results into notes.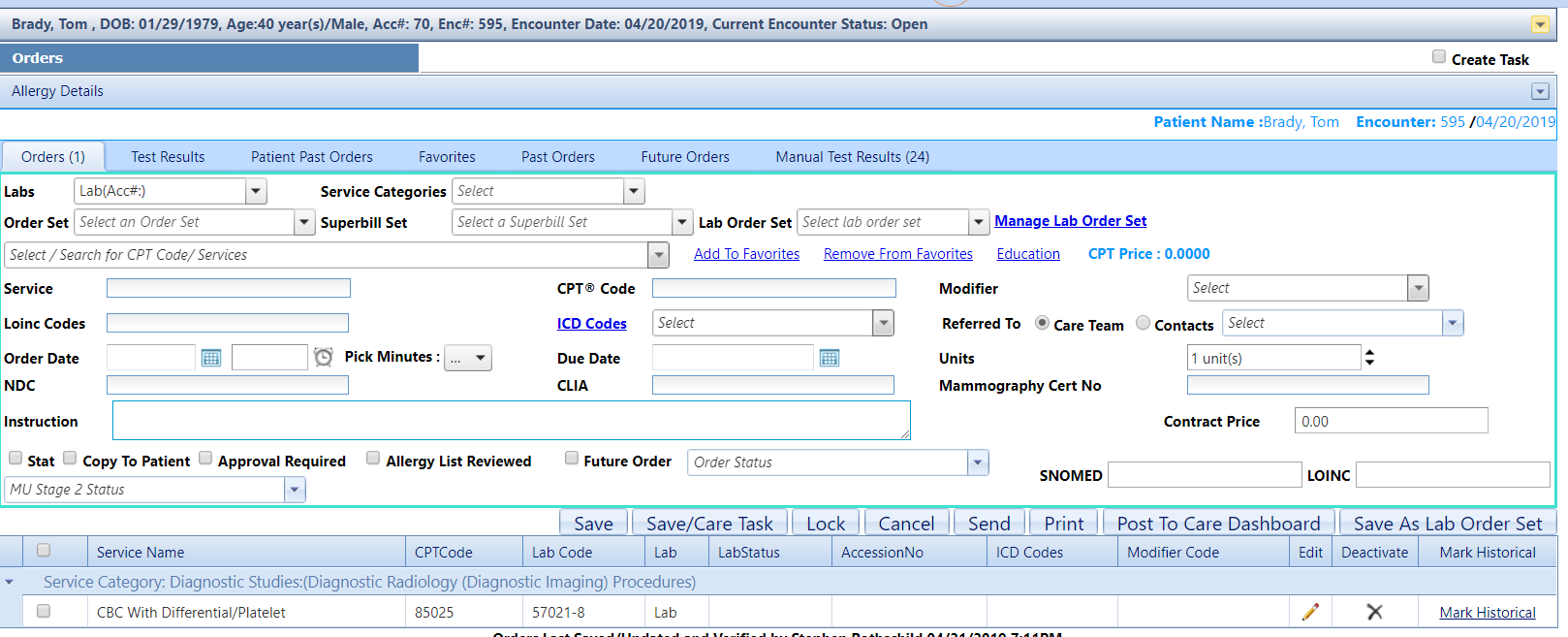 Order Prescriptions
Eprescribe with EPCS
1 year customer support