Patient Engagement
Office/Portal Check-in
Enter last name and date of birth checks appointment for today or access the patient portal anytime to provide the customize check-in information.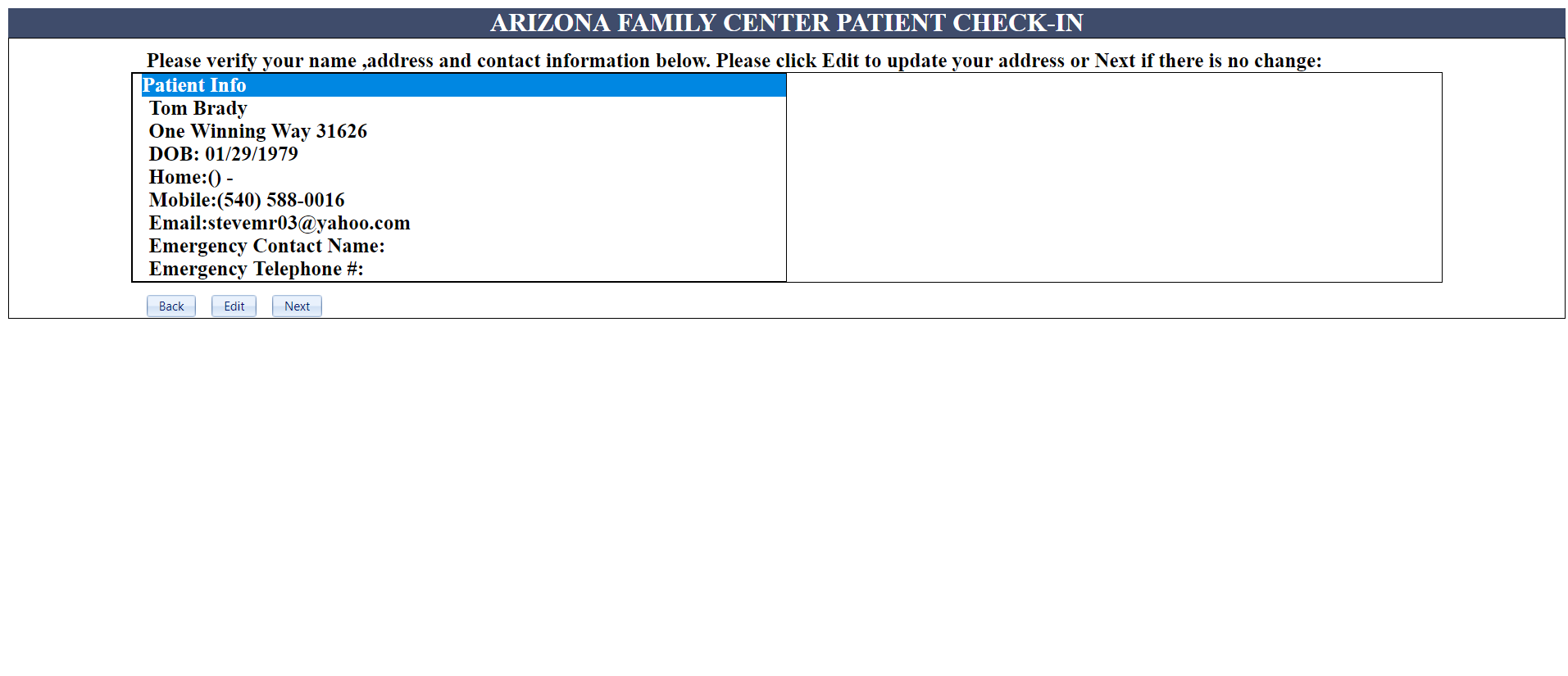 Demographics (optional)
Add/Edit Patient Information
Patients check and update address and contact information. Staff get a yellow button alert to compare the changes and update as appropriate.
Insurance (optional)
Verify Insurance
Add or update insurance information or payment method. This option displays any changes to the staff to decide what to import.

Problems (optional)
Enter/Verify Problems
Add or update problems with a complete history of present illness. Update the status if problem has been resolved. This form is optional or can be set by type of visit.

Medications (optional)
Add/Verify Current Medications
Current medications list can be updated or added. This screen can be set based on visit type.

Medical History (optional)
Custom Medical History
Patient can add or edit past medical history. This is a custom template.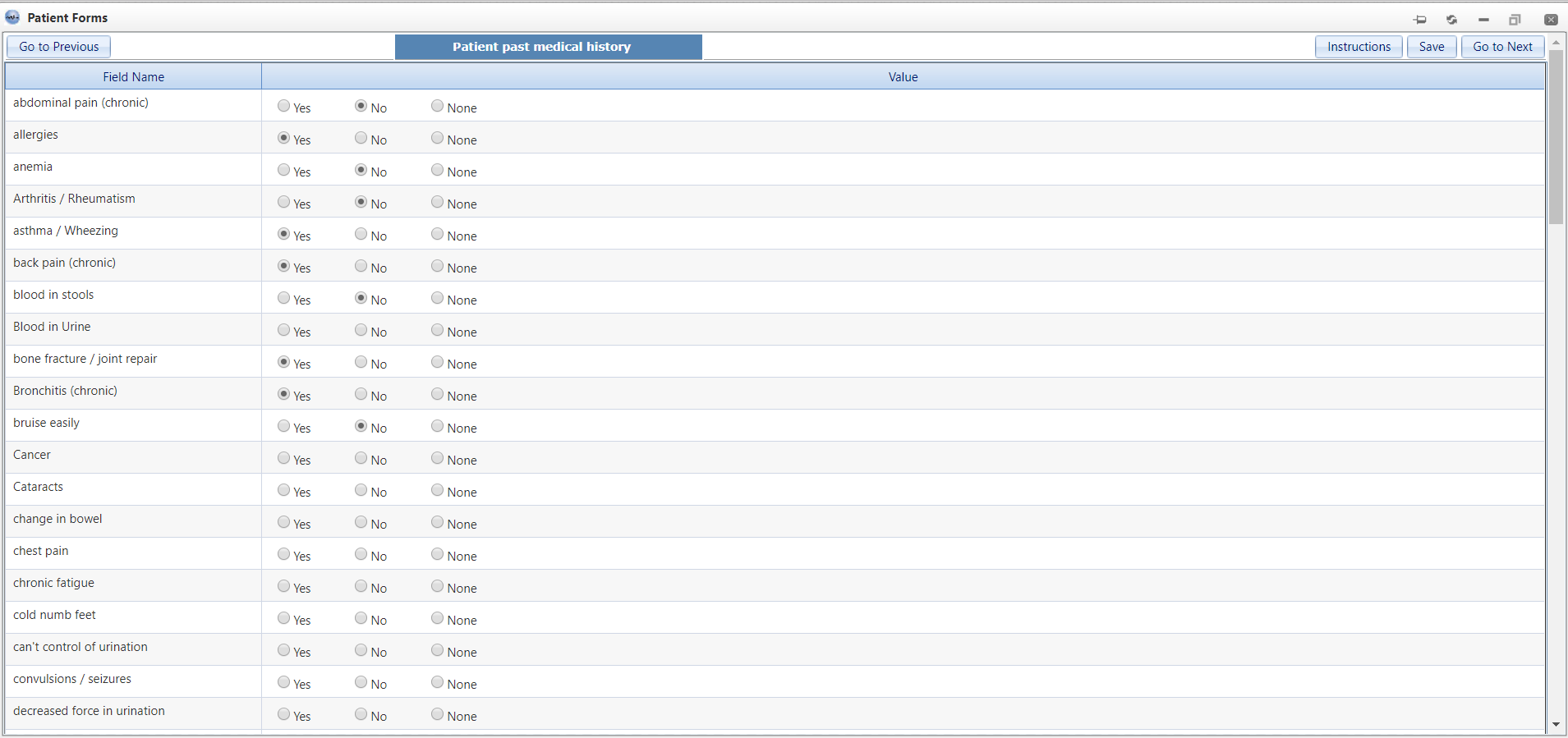 Consents
Sign Consents/Agreements
Use touch screen or mouse to sign any number of consents or agreements. After signing the document is converted to a PDF and put in the patient and groups attachments folder. These documents can be customized based on the visit types.