Automate Lab Orders - Get Results!
Order labs from labs you work with or radiology orders or enter in-house labs to get the patient results you need.
Lab or Radiology Orders
Select the lab or imaging center
One screen let's to select labs or radiology orders in demand. Use an orderset to group order. Adds to the note and claim.
Get Started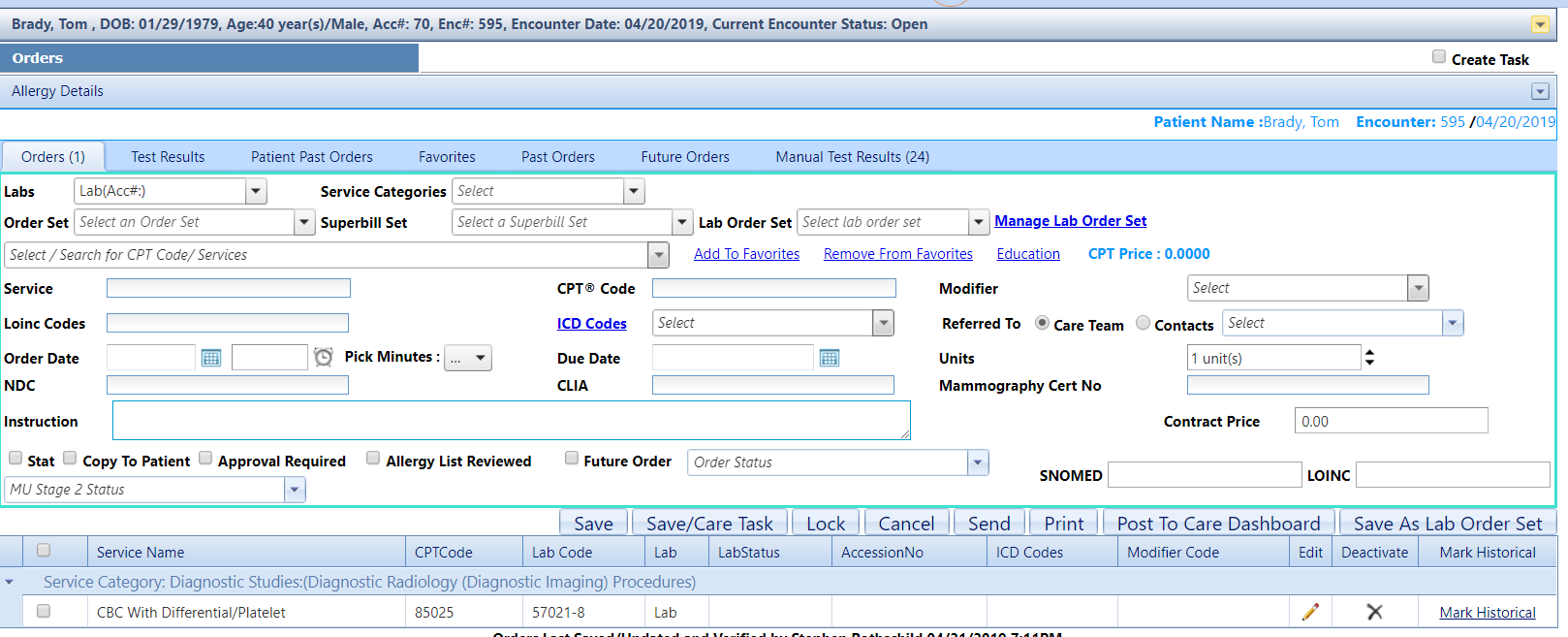 Send to Lab or Imaging Center
Send, print requisition, and labs.
Sending the selected labs, auto print the requisition and labs. Confirmation is received with each order, then updates when test result is receieved.
Learn More
In house labs or test
Custom In House Test
Enter in house lab tests customized for each order with test results and abnormal flags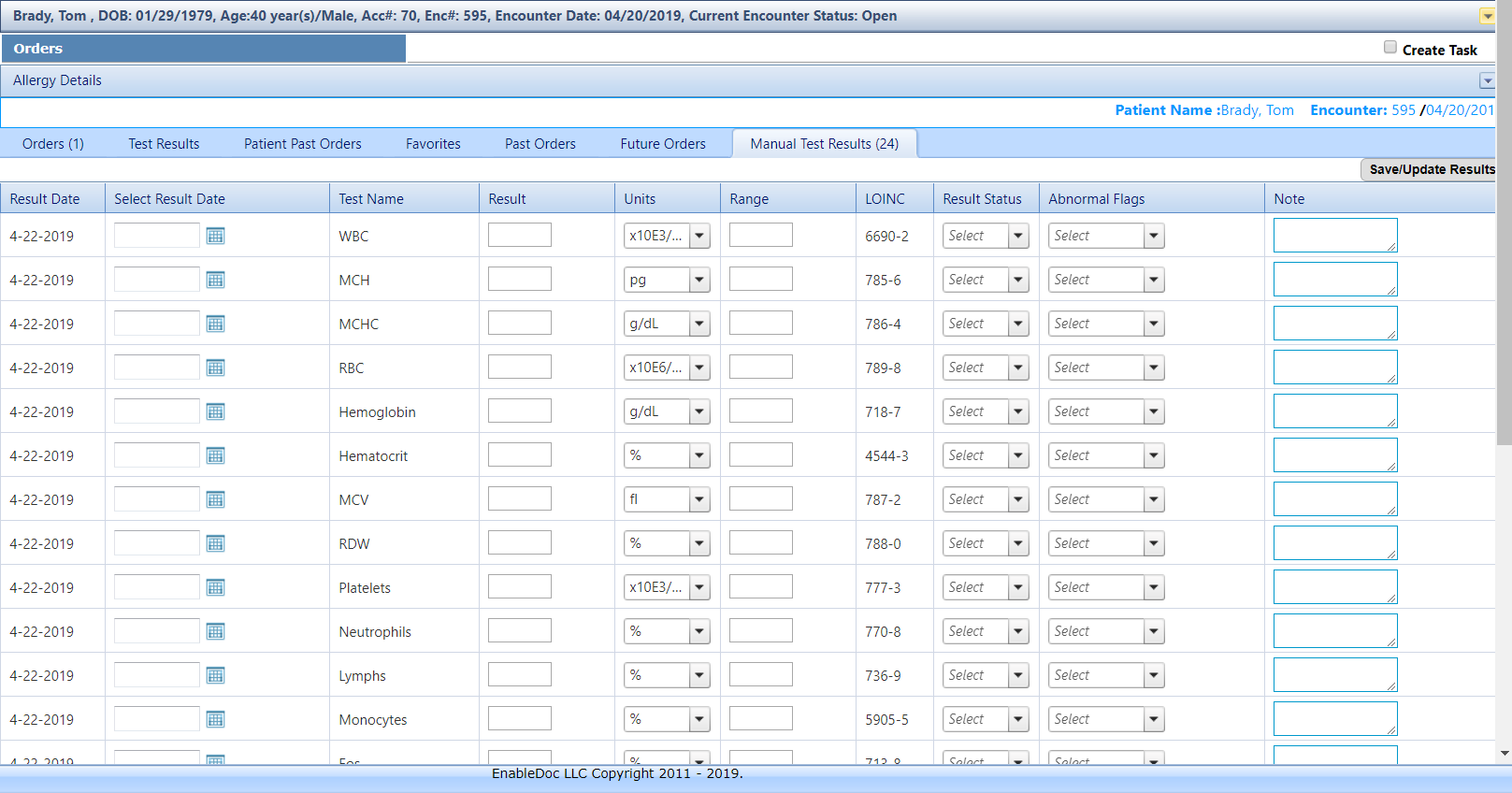 Review Results
Review the lab or other test results, print, send, fax, and set a task alert. Results can be added to a note and viewed in a flowsheet.