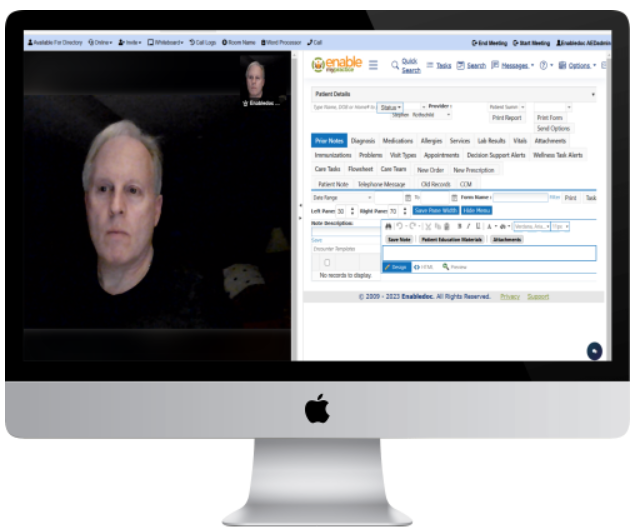 HD Video Conference HIPAA Televisits Built-in
Televisits are a requirement in a modern medical practice, which is why we include it at no additional charge. Video visits can be booked online and collect a payment or charge their insurance. Televists are simple to start and work with any modern smart phone, tablet and computer. Televisits can be started at any time with a text to the patient that includes a link to the join the call. Also, supports groups up to 30 people.
Book appointment online. Collect a payment. Text or email link to start the call.